本公司皆販售最新版本,目前版本僅供參考
最新版 Hot Door CADtools v11.3.0 更新於 2019/6/16
For Adobe Illustrator CS6 to CC 2019
Hot Door CADtools 是一套功能非常強大的Illustrator插件,對於機械製圖非常有幫助。Cadtools整合了一套完整的工程制圖工具,用鼠標點擊即可繪製出任何大小、具有標注的插圖,並把所用的工具分成了六組:2D制圖、2D編輯、2D標注、標簽、等量繪制、等量標注。新的特徵包括:等量製圖、投影及標注,雙標注和公差,切線工具,改進的標注和標簽,完美的修整工具等。CADtools中最強大的功能是CADtracker面板,它可以對物體進行精確的旋轉變換調整及物體的精確移動,並能對物體進行再複製。
Top new features in CADtools 11
| | | |
| --- | --- | --- |
| Span dimension tools and boxed text enhance UX design | Detail tool generates close-up views with scale control. | Grid tool adds settings for color and styles |
| | | |
| CADtracker's Constrained Nudge moves art by < 1 pt | CADtimesheet tracks billable time in documents | Integrated Live Chat adds faster friendly tech support |
| | | |
Draw, dimension & label anything in scale

Works just like other Illustrator tools!

Move, transform & measure with precision

Click and drag dimensions or labels on every possible object, path, or point in space. Live dimensions follow and respond to artwork changes.

CADtools adds 92 drawing, editing, labeling, dimensioning, transformation, creation, and utility tools organized in 10 tool groups in the Adobe Illustrator tool panel.

2D Drawing

2D Dimensioning

Axonometric Drawing

Axonometric Dimensioning

CAD Walls

2D Editing

Labeling

Transformation

Creation

Utility
Major drawing features:
Draw Illustrator art in any scale – document or layer-based

Use the simple scale calculator for extra help

View scaled CADrulers and CADgrids

Create and adjust walls and insert doors/windows

Project art to axonometric/isometric planes for 3D effect

Create cubes and cylinders with axonometric/isometric tools

Draw grids and waves with numeric control

Create instant titles and tables with easy numeric input

Access hundreds of symbols of architecture, people, and landscaping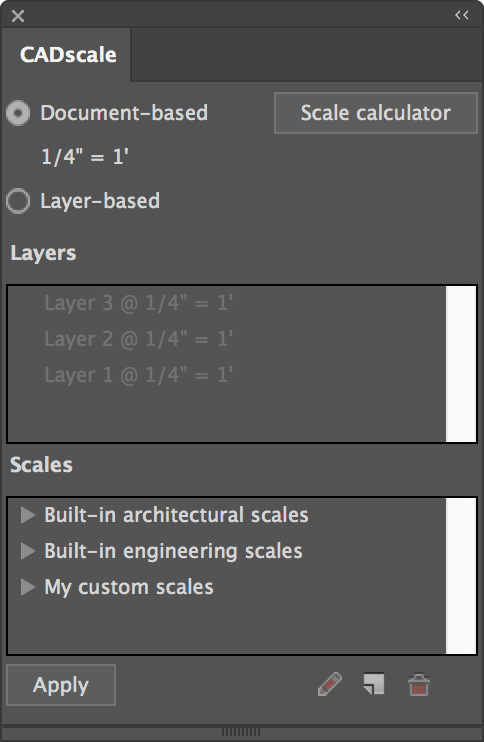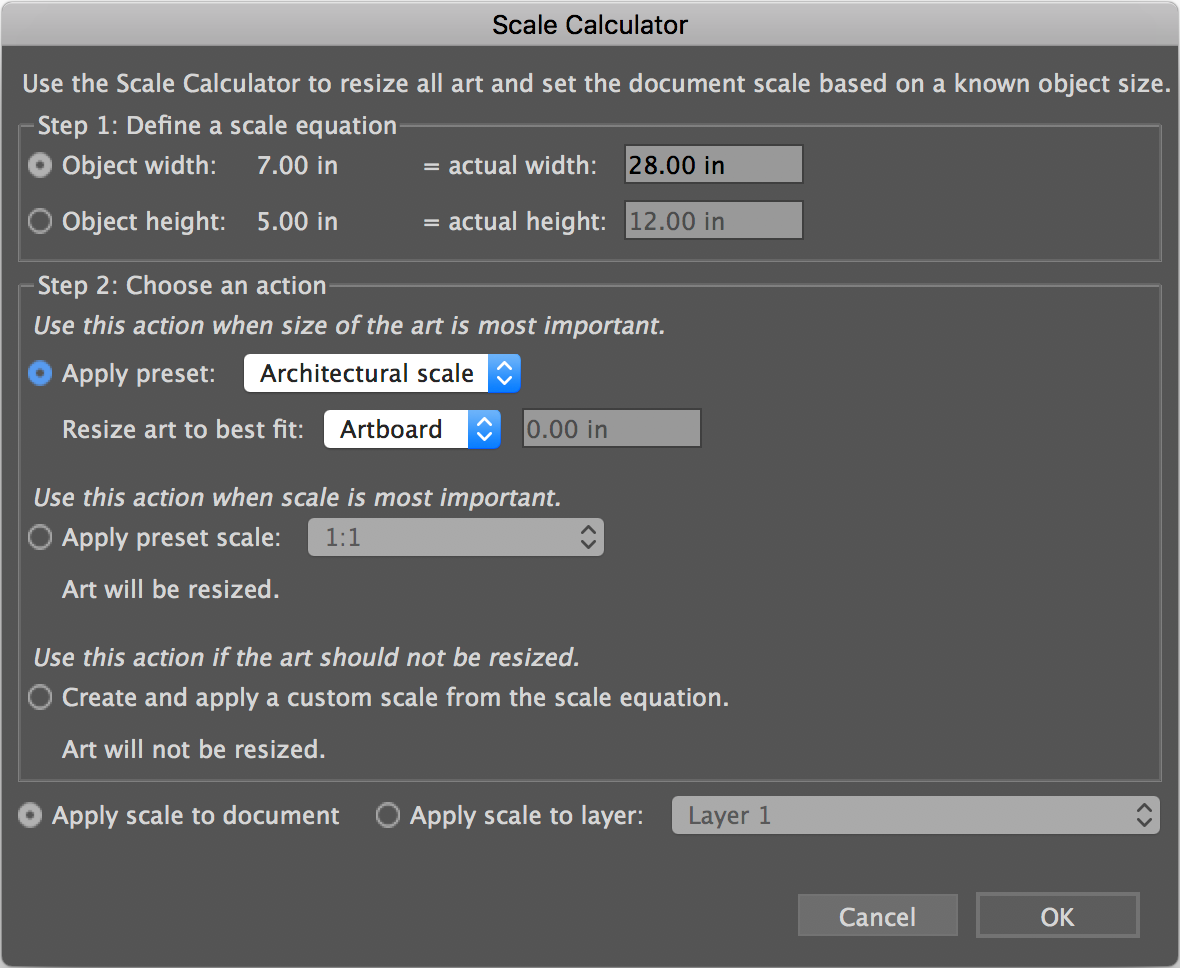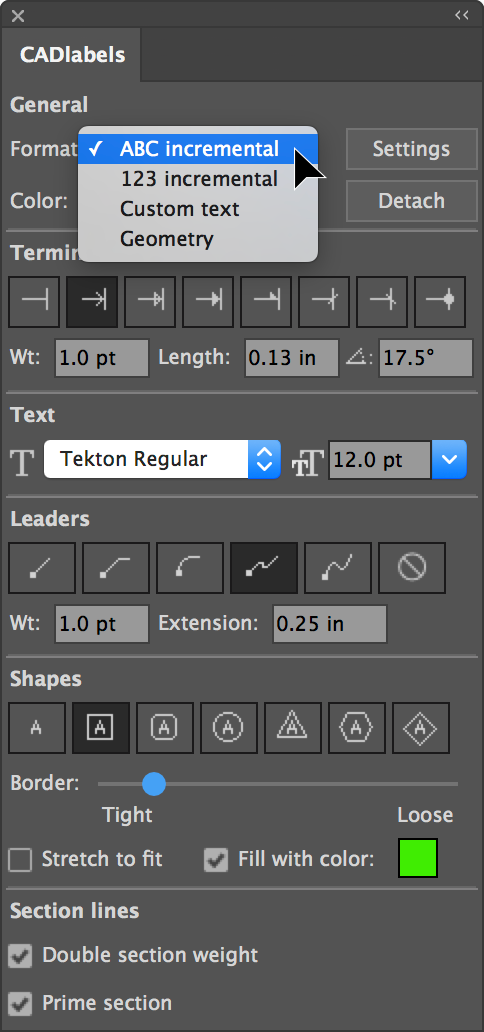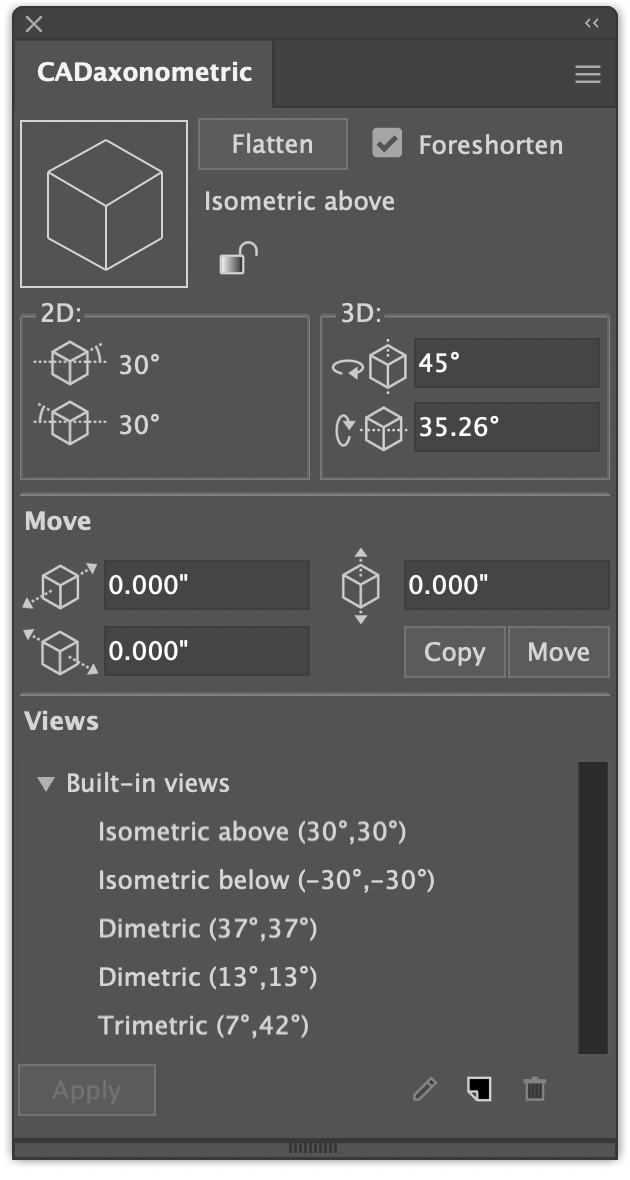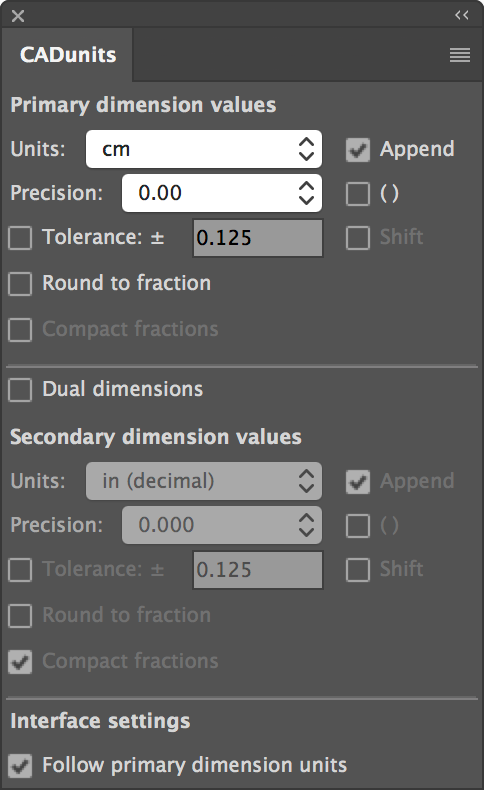 Hot Door CADtools 11 ships with hundreds of vector symbols for Adobe Illustrator
Major dimensioning and labeling features:
Click-drag dimensions with custom style or text

Dimension every possible object, path, or points in space

Create live dimensions that follow and respond to artwork changes

Measure area, perimeter and length of one or more paths

Create custom labels with text, numbers, alphabet or object geometry
Major editing and transformation features:
Numerically move and transform objects on group or independent axes with CADtracker

Project or dimension flat art in axonometric view

Create fillets, chamfers, and profiles on object corners

Click to trim and extend paths to create precise intersections

Slice paths into equal parts with the path divider tool

Create offsets for vector paths, including numeric control

Repeat objects in grid or along path with numeric precision

Resize art in scale with proportion and scaled type tools
Shortcuts and instructional features:
Learn features fast with the context-sensitive, in-app user guide and 1-minute video tutorials

Auto-dimension objects in the CADshortcuts panel

Save or load CADtools settings as shareable Preset files

Work fast with keyboard input while dragging dimensions, labels, doors/windows, polygons, rounded rectangles, grids, and waves to edit shapes on-the-fly
CADtools 11 works with Illustrator CS6, CC, CC 2014, CC 2015, CC 2017, CC 2018, and CC 2019
Will CADtools 11 work with my version of Illustrator and my operating system?
• Mac OS X running Illustrator CS6, CC, CC 2014, CC 2015, CC 2017, CC 2018, or CC 2019 - Yes,CADtools 11 is a native OS X plugin.
• Mac OS 9 running Illustrator 10 or below - No, Mac OS 9 is no longer supported.
• Any version of Windows running Illustrator CS6, CC, CC 2014, CC 2015, CC 2017, CC 2018, or CC 2019 - Yes.
Control Plug-ins
These plug-ins put you in Illustrator's driver's seat and rip out the speedometer! Choose your own combination of controls to make a unique suite of plug-ins that pump your productivity. Discover new raceways for editing, organization, and labeling. And find out what our power users have been requesting for 20 years!

NitPicker: Select artwork with custom search criteria and presets
ParticuLayer: Create layer groups for organization and printing
FixPix: Nudge artwork at LESS THAN 1 pt increments!
TimeSheet: Log time spent on documents with auto features
ArtLabel: Call out attributes of artwork such as fonts, colors, etc.
DocLabel: Call out attributes of the document or add date/time
ArtTags: Attach terms to artwork for counting/tracking materials

---
CADpatterns
Hot Door CADpatterns add 134 vector-based swatch patterns for design documents. All patterns are in Illustrator format for easy editing and colorizing inside Adobe Illustrator for Mac or Windows.

---
DwellSymbols
Add a splash of architecture from around the world with 36 unique, royalty-free symbols for Adobe Illustrator. Each home is featured in 3D-style with easy vector editing. Embellish with your own details and color for brochures, maps, infographics, and more!